Following an initial consultation, we provided this customer with design options for a custom-made wardrobe unit that surpassed their original idea.
The wardrobe unit was fitted within a loft extension room, which contained a steel RSJ beam that could not be moved for structural reasons. Despite this, our carpenters expertly designed the fixture around the beam, skilfully incorporating it into the space. The end result was such that the RSJ beam is now an overlooked aspect of the room.
We installed the wardrobe (3100mm height x 4740mm width) taking maximum advantage of the length of the wall and to not compromise on the available floor space. Crafted from solid oak, this unit, comprising of a wardrobe, storage units, mini desks and drawers, has been built for durability and elegance.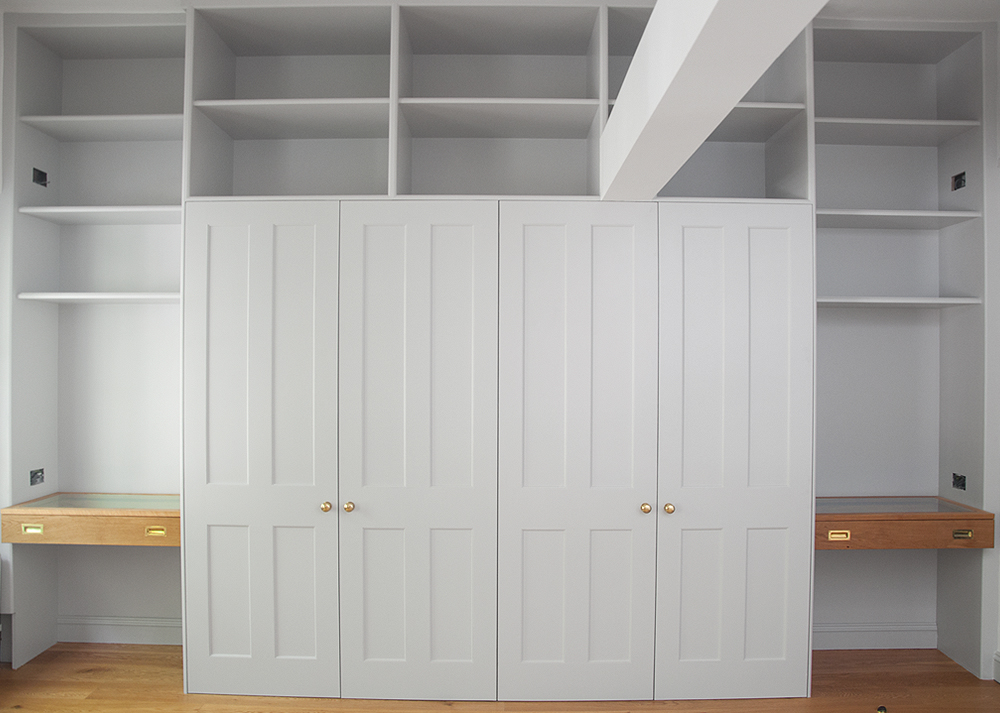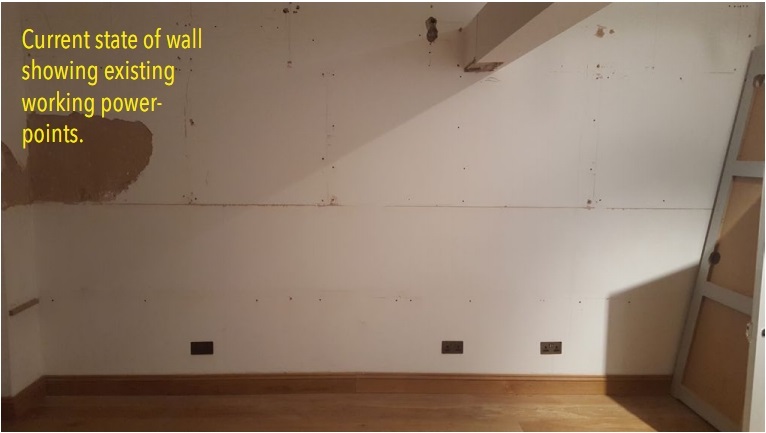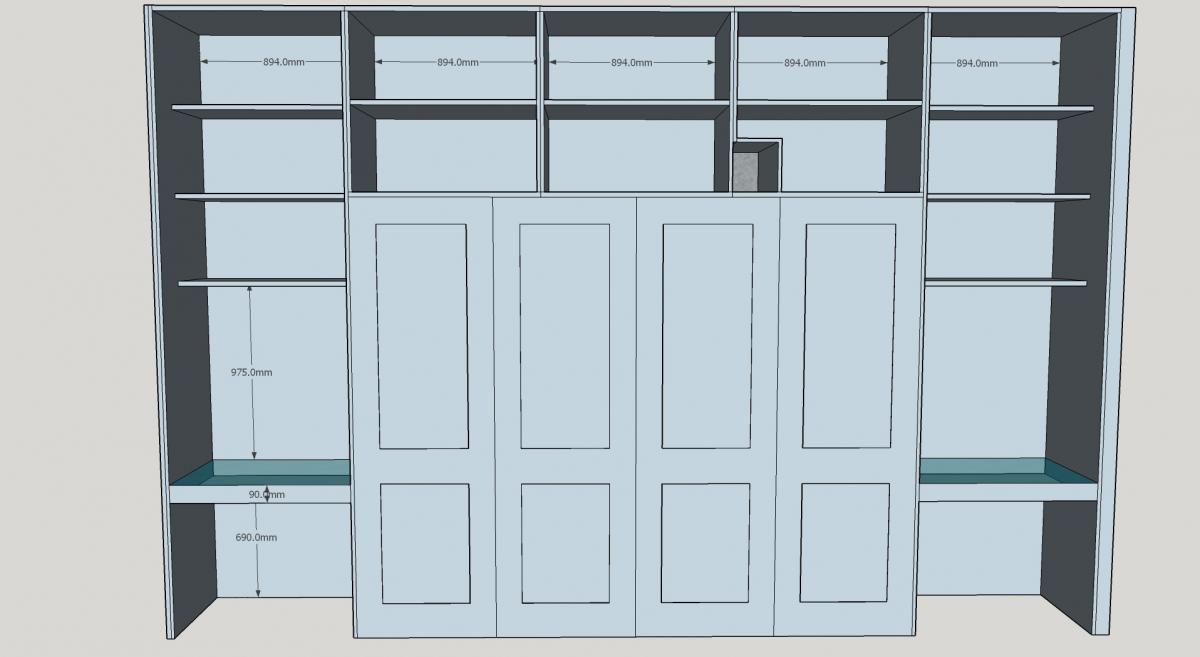 The entire unit provides plentiful storage space. The wardrobe itself opens up to reveal sizable hanging space and soft closing drawers with stylish recessed solid-brass handles. Two mini desks incorporated into the unit on either side of the wardrobe feature clear, toughened glass work surfaces and an integrated drawer, easily used as a mini vanity desk, writing area or AV equipment stand.
With its numerous integrated power points for home office equipment and a speaker system, this bedroom unit provides a modern solution in every sense of the word.
Finished in top-of-the-range Farrow and Ball paint, this fitted structure delighted our customer and brought the best out this room.
Do you have an idea for a fitted wardrobe or bedroom unit? Our London Bookcase carpenters can help you. Contact us today for your free, no-obligation quote.